Thank you for inquiring about the Westwood Motel. The Westwood is just a few blocks west of West Yellowstone's downtown district, and the west entrance to Yellowstone National Park.
At the Westwood Motel, you'll enjoy our serene surroundings, in traditional Log Cabin style. Relax and stay with us. Our units are spaciously spread out on three city lots, so you won't feel crowded. We have several units with or without kitchenettes, including 3 two room family units. All units at the Westwood Motel are non-smoking, and pets are not allowed. Every unit has queen beds, color flat screen satellite Television, and WiFi Service.
The Wonders of Yellowstone...or actually the greater Yellowstone area, are unparalleled during any time of year.

In the Summer, enjoy the splendors of Yellowstone National Park - but don't expect the scenery to end there. There's lots more to see and do outside the Park. In fact, West Yellowstone's locals prefer it. Enjoy the area's abundant lakes and streams. Take a waterfall tour. Greater Yellowstone is world famous for its blue ribbon trout fishing streams. Experience the majesty of mountain peaks and alpine lakes by horseback or on foot - you'll find trails in every direction. Enjoy the thrill of world class whitewater rafting. Or, take a scenic float trip through this area's breathtaking scenery. The West Yellowstone area is becoming well known for its mountain biking opportunities.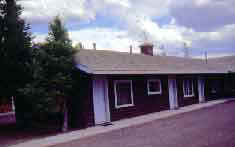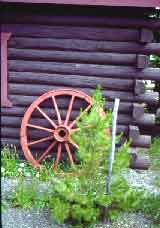 In the Fall, one of the most thrilling experiences of nature is watching and hearing the elk bugle. This is an experience not to miss! During the last two weeks of September, take in our fall color season. And, in October, you will enjoy the solitude and splendor of Yellowstone National Park.

In Spring, wildlife watching is at its best. You're chances of seeing a bear or wolf are best during this time of year. At the end of April, the buffalo are having their newborns. At the end of May, the moose have their young. And in June, it's the elk's turn. Whitewater rafting starts as early as May. The entire Yellowstone area comes alive after its winter sleep.

PLEASE NOTE MOTEL OPEN MAY - OCT.